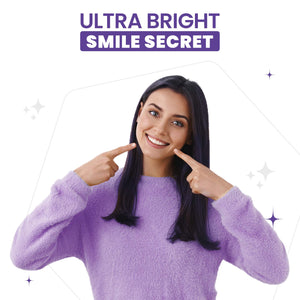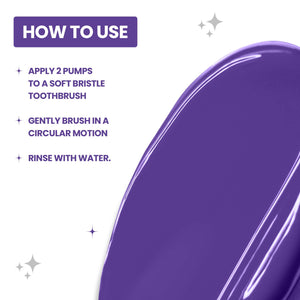 Want a bright pearly smile but those stubborn yellow stains would just not go! Not anymore..

Protouch Ultra-Bright Teeth whitening serum is one of a kind product. Created with professional quality ingredients this enamel safe purple coloured formula effectively neutralises yellow stains on your teeth and accentuates the natural brilliance of your smile.

Color Correcting Technology

Archive perfect color correction with incredible power of color wheel. By strategically utilizing complimentary colors such as purple & yellow, we can effectively and neutralize any yellow tone on the teeth, giving a stunningly brighter looking shade of white.

How to use:
Apply 2 pumps of ultra bright teeth serum to a soft bristle toothbrush and gently brush in a circular motion. Rinse with water. Use this product as a brightening booster in addition to your regular brushing twice a day.

PROTIP – Brush regularly with PROTOUCH Hi-shine toothpaste, along with BLUE LED light mode on PROTEETH Ultrasonic Toothbrush to see better results.


Good Product
Very refreshing product. Highly recommend to use this product.
Amazing
Just start using it, but already love this product. It gives refreshing smell.... Must buy it.....
Excellent Product
It's awesome..... it's too early to say it has visible effects or not but I will tell after using it more.....Thank you Protouch for this amazing product.