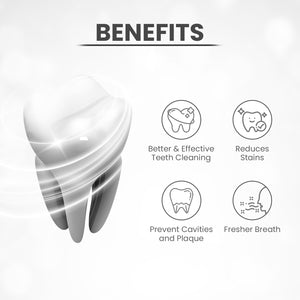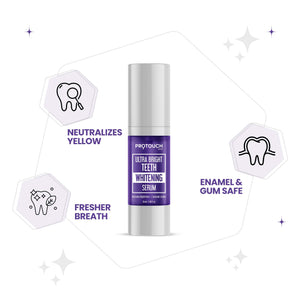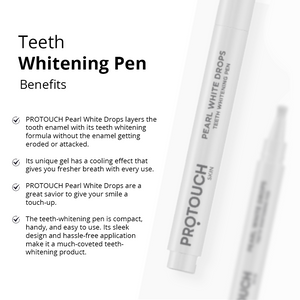 Not able to find a single product that helps you get rid of your yellow stains?
PROTOUCH brings to you the power of not one but three perfectly combined teeth brightening
products that will ensure an illuminated smile.
With the endorsement of FDA approval, this combo delivers enduring freshness, brightness, and
a visibly whiter appearance for your teeth.
Order to be used in -
1. Hi Shine Tooth paste
Start your oral care routine by taking a pea size amount of charcoal-based tooth paste on your
tooth brush. Its sparkling grey foam helps you remove stains and plaque, fights cavities and gives
you a boost of freshness that lasts for hours.
2. Ultra Bright Teeth Whitening Serum
Apply 2 pumps of this serum on your tooth brush post using our toothpaste. This product acts as
a brightening booster and helps remove stains. This is achieved by the incredible power of purple
in the color wheel.
3. Teeth Whitening Pen
Complete your routine with our pearl white drops. With the power of lemon peel extract this
enamel safe pen helps achieve whiter teeth. Remove the cap and click the button at the end of the
pen until the product dispenses on the brush. Apply a thin layer on your teeth and rinse it with
water after a few minutes.
This trio is vegan, enamel safe and cruelty free.