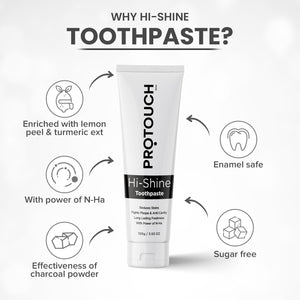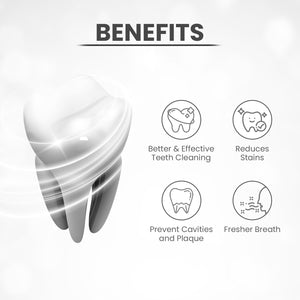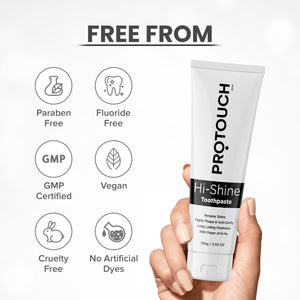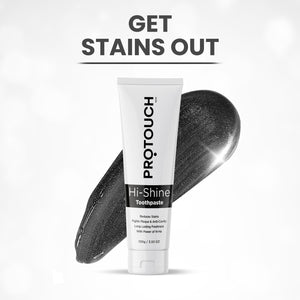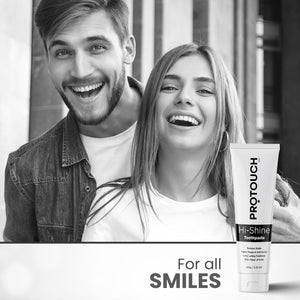 PROTOUCH Hi-Smile Toothpaste is a uniquely curated formulation to brighten your teeth and help fight cavities with trusted ingredients like Turmeric, lemon & orange peel extracts combined with enamel safe charcoal and powerful remineralising Hydroxyapatite (n-HA) with Vitamin E. Its sparkling grey foam helps you remove stains & plaque, fights cavities and gives you a boost of freshness that lasts for hours.

How to use: Take a pea size amount of the PROTOUCH Hi-Smile Toothpaste on your brush and brush your teeth with gentle & short strokes.
PROTIP – Place your toothbrush into your mouth at about 45` angle to your gum to be able to use dentist recommended bass brushing technique. You can also, use PROTEETH ultrasonic toothbrush for better results.

Good Product
Best results for tooth, clean very easily
Excellent Product
Feels totally different than all the toothpastes I have ever used. Excellent mint flavor. must buy!