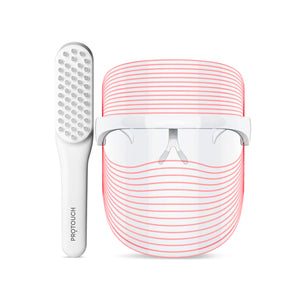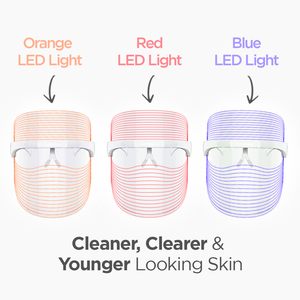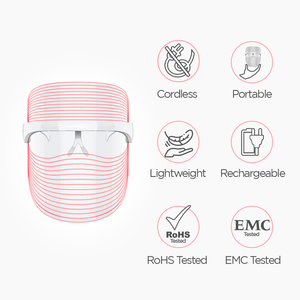 Overview :
If you're missing your favorite salon treatment but want to save money, don't have time, or don't feel comfortable going in ,these quickie at-home treatments are about to be your new indulgence. They each take less than 10 minutes, so you can add them to your routines to give your locks a little TLC on any random day, or combine them with a face drops and hair drops to turn it into a self-care moment.
About 3 in 1 LED Face Mask
Description :
Bringing you convenience at its best, the Protouch LED Mask is a 3-in-1 LED Light Therapy Treatment for your skin to enhance the appearance of your face by bidding adieu to fine lines and wrinkles. Get younger and firmer-looking skin by increasing its elasticity without spending a fortune in salons and spas. It's an at-home treatment for you to maintain your beauty routine effortlessly!
This hands-free and easy to use mask is made comfortable with a simplistic transparent display & cordless design so you can get on with your day doing your daily chores seamlessly while the mask does its magic on your face!
It is a handy tool for an on the go daily beauty treatment with three light radiations benefitting you in three different ways. The red light reduces signs of aging by smoothing out the fine lines and wrinkles on your face. The blue light alleviates acne and targets bacteria buildups. The orange light prevents pigmentation on the skin and gives you a radiant, glowing face. One light to touch on each of your skin concerns, the LED face mask is your ideal choice to enhance your beauty while making the best use of your time!
Benefits :
Anti Aging - The red light stimulates collagen on the skin and prevents aging and earl iny wrinkles.
Anti Acne - The blue light alleviates acne and targets bacteria build ups for smooth and flawless skin.
Anti Pigmentation - The orange light helps to prevent pigmentation and brings about a glow on the face.
Features :
Rechargeable
Portable
Mess free
Hands free
EMC certified
6 months warranty
About Hair Therapy Comb
Description :

10X Healthier, Stronger & Longer Hair with India's 1st clinically proven LED Hair Growth Treatment at home!
It's RED Light mode stimulates hair follicle to control hair fall and promotes healthier & stronger hair growth, Blue Light mode soothes & calms the scalp while targeting bacteria buildup to get rid of dandruff and 3 sonic vibration massage with 49 soft bristles improves blood circulation, relives stress!
Specifications :

☑️Controls Hair Fall
☑️Promotes Hair Growth
☑️Clinically Proven
☑️Improves Blood Circulation
☑️Rechargeable & Portable
☑️Easy & Safe to use