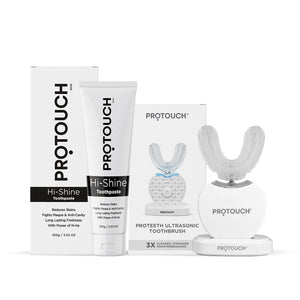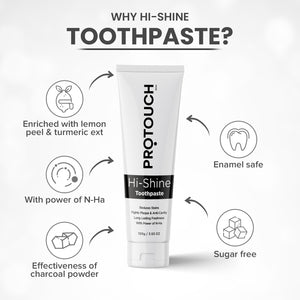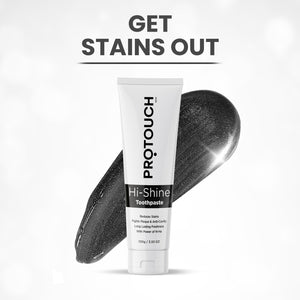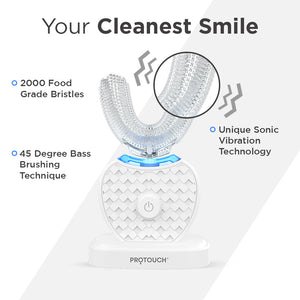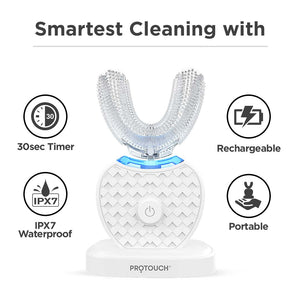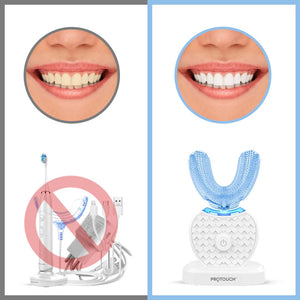 PROTOUCH's PROTEETH ultrasonic toothbrush is specially designed to provide an upgraded brushing experience. Its unique U-shaped design with 2000 food grade soft bristle helps to provide full coverage and does a Deeper, Powerful yet Gentle cleaning.

The bristles are oriented at 45 degrees that precisely follow the curves of your gums to stimulate modified bass brushing technique as recommended by Dental experts. Enabled with 45 second brushing timer and smart memories mode PROTEETH is the
newest innovation in automatic ultrasonic toothbrush. It not only cleans your teeth in seconds, but includes Blue Led light to help you archive that sparkling white teeth and provide healthier & stronger gums!
PROTOUCH Pearl White Drops is a one-of-its-kind product that gives a complete makeover to your smile. Aiming at brightening and whitening the teeth, it minimises teeth stains and tints. With its precision brush, the whitening pen evenly covers the surface of each tooth, fighting the yellowish tinge and giving you a brighter smile. Free from toxins, this unique, vegetarian, tooth-friendly gel formula doesn't erode or harm the enamel & teeth. Welcome a brighter and shinier smile that oozes confidence, only with PROTOUCH Pearl White Drops!
Good Product
Works like magic, very good product.
Excellent Product
Whitened my teeth in less than 4 brushes, tastes very pleasant like mint.
Good Product
It works. I am happy with the product.
Good Product
You can see the difference at your first use only !!
Good Product
In love with Protouch products.